At Nissan of Venice, we have a commitment to total customer care.
Thanks to our friendly service, precise attention to detail and, of course, a superb selection of new and used cars, we're confident that your experience will be one you'll want to share with others.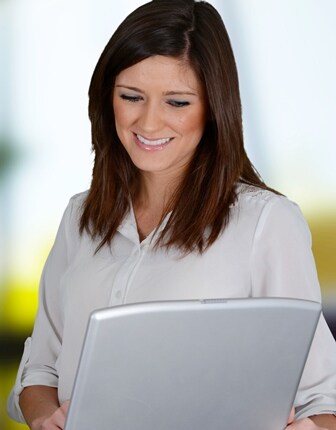 Here are a few customer testimonials that we're proud to share.
Feel free to visit our
Review Us
page and write a review of your own. We value customer feedback and appreciate your time.
Love Nissan of Venice! They gave me a great deal and I love their service dept!
-- Lori Kendrick,
Facebook
Best car buying experience we've ever had. Ciara Hardy did a great job finding exactly what we wanted and then some. Everyone we spoke with was very attentive and professional. I highly recommend going to Nissan of Venice if you're in the market for a new car. Great selection for both new and pre-owned.
-- Victoria Krolikowski,
Facebook
Now called "Nissan of Venice" my husband and I purchased a preowned 2013 Kia Soul there a few days ago in immaculate condition. We were happy with the attentive staff which was neither overbearing nor nonchalant. Our salesman was Jimmy Mazzola and his accent is to die for. Being from the Midwest, we have heard about people from the northeast were fast and rude. However, you wouldn't know that from Jimmy's demeanor. He was sweet, kind, honest, and caring. That's who anybody wants to purchase a vehicle from is a company that hires people like him. The financial advisor was helpful and friendly as was the sales manager Peter. I would recommended people buy there if they can handle the wonderful down to earth attitude this place provides. Thank you for your great customer service!
-- Sarah Traeder,
Google+
We purchased 2015 Murano Tom & Pete were both very professional and made the purchase a pleasant experience. We would purchase again and recommend them. Kevin was very efficient and pleasant.
-- brumar,
DealerRater
I just wanted to acknowledge the efforts of everyone. My wife and I had the pleasure of working with Nissan of Venice. We went to the dealership last evening with no intention of buying a car. After the off putting experience I had with another dealer in the area, I was a little gun shy about jumping right back into the game, and just wanted to look at a car I saw on your website. Well that notion was very short lived. My wife had struck up a conversation with Charlie Bergen and Josh (whose last name escapes me). They immediately made both Chris and I feel right at home and took control of the situation. Charlie asked me what I was looking for and without hesitation, the next thing we knew, we were the owners of a 2015 Rogue. Kudos also to Jason in Finance for his great sense of humor and for putting up with me. I will certainly recommend Nissan of Venice to anyone I know who is looking for a car. This was, by far, the most enjoyable experience ever purchasing a car.
-- Stuart Posin via email
I came in to get a prize from a card in the mail. Daren came up to me and asked me in and sat me down. He was talking to me about getting a car. I gave him a really hard time. I'm not buying a car. He said I'll be right back. A few moments later Daren pulled up with a Camry 2011. I said I'm not looking at it. I don't want it and that's that. He went and got back up and I test drove the car. I LOVE IT. I was mean then walked out buying the car. You all are amazing people. Thank you so much. Good luck to you all.
-- Bobbie Jo Merchant via handwritten letter
I visited your dealership solely on the premise of receiving my "free gift." I'd just purchased a car (used 2006 Tiberon) in June and after "that grueling experience" wasn't up for anything other than my "free gift." WOW! After walking in and being greeted, I ended up being seated with "Sniper," giving all my financial information and ready to buy! Knowing my credit is below standard due to life's unfortunate circles and being honest with Sniper, I was STILL treated with dignity and respect and given the full realm of attention as anyone there; along with the advice on how to continue improving my credit. They still would have been able to help me although with more cash down. I'm not able to do that, however, I am SO GRATEFUL to the turn around in those people at Nissan of Venice, especially Sniper, being such a wonderful experience. When I am ready, Nissan of Venice is where I'm coming.
-- Celeste via handwritten letter
The ENTIRE team was very professional, pleasant and easy to work with. My car was a birthday present and they even tied bows to the door handles in celebration. They took the time with us during the sale's negotiation, through the sale/delivery, and spent time with us explaining and demonstrating the various technologies on the vehicle, even pre-setting many of the features before we arrived. Our sales person was Tom Deveney, I would recommend him highly. Thanks for the great car-buying experience!
-- GailZ via
DealerRater.com
Nissan of Venice: The nicest group of people in town! I came to your business to just look at a car that I saw on your lot. The nice greeter Kevin then introduced me to Tom Deveney who helped me so much and was so kind that I actually drove away in that car and I love it! Everyone was so nice and helpful! I love my Toyota and am still smiling!


-- Barb Brown via handwritten letter